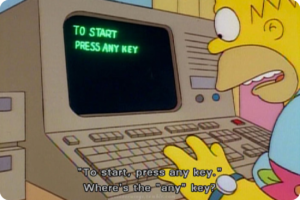 Jumping into home ownership is commonly not a rash decision you made on a limb.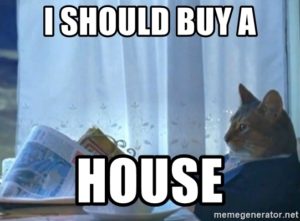 It takes planning and there are a lot of variables play a role; figuring out where you want to live, what you can afford, things that you will not compromise on, and what's a good investment.
Similarly, the decision to start a business, or where you decide to work in general, should also not be taken lightly.
Recently in an Entrepreneurship class, the professor said the common reason for people not starting a business comes down to, "Not being courageous."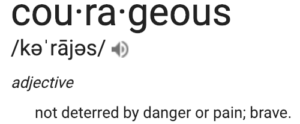 In some aspects, courage may help, but I truly hope that people do not believe that courage is the sole trait to starting a business or taking the leap into a new position. Let me explain.
Courage may make you do something, but it does not mean that it is the correct thing.
You can be courageous by jumping off a bridge – but should you?
If you are on the cast of JackAss.. then maybe yes. Otherwise, if you have to be courageous, most likely you are doing something you believe may not work and therefore may not be a great idea.
Let me explain.
In my professional career, the most courageous thing I have ever done was work in outside sales for a company called Cbeyond.
My job was to walk door-to-door to every business and tell them about telecommunications. Every day I would walk into a minimum of 50 businesses and would be required to come back with a minimum of 50 business cards with details about their company and their current communications set up.
I walked into businesses knowing full well that they did not want to speak to me, but it did not stop me. I would put on a smile walk in confidently and then get denied like a nerd at a junior high dance.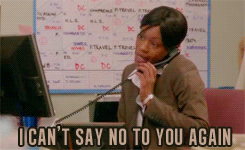 At times I was threatened with a restraining order, yelled at, and/or insulted.. but I continued to do my job.
Did I ever make a sale? Nope.
I had a base salary, I was there to get my business cards and get paid. Courage may have been the reason for me to do my job, but it clearly did not benefit the company.
You see this same behavior in every company, the people that do their job, show up from 9-5 but they almost leave immediately at 5 and rarely take projects further than what is expected of them.
This type of behavior has nothing to do with a lack of courage, it has to do with the lack of 2 characteristics that are responsible for growth, passion & confidence.
Passion
A person that is passionate about their work becomes obsessive. They believe in the vision of the product and the work that they do so much that they continue to keep it top of mind, thinking of new ways to market and drive growth. Non-passionate people see these types as workaholics, almost in a negative connotation, but the truth is passionate people love what they do.
Confidence
The belief that nothing is out of reach and that they are capable of anything. Previous success usually helps this trait profoundly but some people seem to naturally have it. This trait like passion can be easily lost as well. As with my job with Cbeyond, after hearing so many "No's" I started to believe that I was not capable of making a sale.
Oddly these characteristics,  passion and confidence, by themselves do not generate success. But when they are together, they drive companies forward, and this is why:
Storytime
---
I overheard my boss say that building a startup is like jumping off a cliff and learning to build a plane on the way down. I thought it was a great analogy for why someone should start a new business or move to a new career.
If you are in a comfortable spot in your career, you are standing on solid ground, and drastic change is always a big leap (or in this case jumping off a cliff). So I thought, how would people with different characteristics approach this scenario?
A courageous person would jump off a cliff for no reason and it would most likely not end well.
A passionate person has a reason and is compelled to jump, but they do not believe they can actually survive so they stay on solid ground.
A confident person believes they could jump and build a plane on the way down, but they have no reason to change their current environment so they do not jump.
A passionate & confident person has the reason to jump and the confidence to build the plane on the way down, so they make the leap and succeed.

For those of you that now have the need to watch this Goldeney Scene.
---
So how can this be applied?
Your current role
If you are a person that lacks passion at work, most likely you are counting the minutes to the end of the workday the instant you come into the office. Your work's biggest purpose is to give you a paycheck so you can have a better time outside of work.
While a lot of people are happy not being passionate about their work, you must understand that it will be a hindrance on your development. If you are not passionate about something, how do you expect to make others passionate about buying from you?
If growing in your business is something you want, look for ways to become more passionate through gamification tactics, challenges, or maybe a change of responsibilities.
Are you ready to make a change?
I hope at this point you are aware that you should not just make the leap for the hell of it. If you are lacking passion and are confident in your abilities, maybe it is time to make a move.
If you are passionate but lack confidence, maybe look into areas to boost your confidence. These could be volunteering your time in other areas, further education, or maybe stop setting such high goals for yourself.
Hiring
Look for ways to find these traits in candidates. Experience plays a role in one's success but it is far from the only thing that matters. Candidates that actively talk about your businesses' values or goals are a clear sign that they may be passionate about your mission. The use of department keywords or tactics may also be a sign that the candidate has a passion for the tasks in the job description.
---
If you are passionate about this blog.
I am confident you will subscribe.