I would assume very few houses have been erected without a plan.
The truth is if you are looking to build a quality home, you do not just walk into Home Depot buy a bunch of plywood, two by fours, and nail gun and later end up with a house that your neighbors are all jealous of.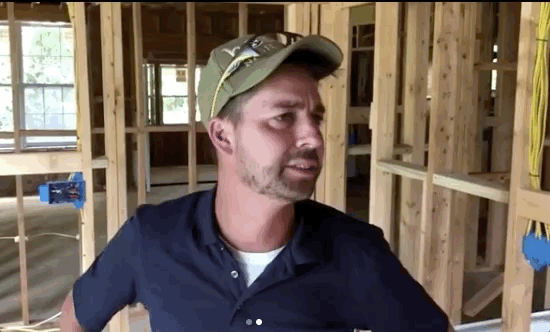 Every structure needs to have a well thought out plan before you start to invest time and money into it.
Architects need to plan for the climate and abide by regulations for every build, similarly, marketers must do the same.
Although many new business owners may think it is impossible to know what kind of marketing plan will help their business grow, there are a couple clear giveaways that will at least help guide to where the best return on investment may lie.
One question that typical marketers ask is
Are we B2C or B2B?
To be fair, this plays a large role in what channels you choose, a B2B marketer most likely will not have a great ROI through SnapChat or Instagram like a B2C marketing campaign would have.
Although, there is another simple question that plays a role in how a business should market, and that simple question is:
Is a business in a blue ocean or red ocean environment?
A red ocean business is a company that has numerous competitors and the products and services are fairly well known.
A blue ocean business typically has few competitors (if any) and their offering is fairly unknown to the general public.
How does this help the marketing plan?
By knowing a business type leadership can assess what a typical customer looks like and their knowledge of your offering. This helps you identify your biggest objective.
If you are a red ocean product then your potential customers are most likely already searching for a product and you need to find ways to make yourself first in the hunt for their purchase, or make yourself look better than the competition.
On the other end, if you are blue ocean, very few consumers will be actively looking for your product, therefore your main objective should be to understand your potential buyer and inform them of your offering in their day-to-day lives.
Due to the fact that prospects are not actively looking for the product, marketers need to position themselves between their target market's typical search and lifestyle.
This can be done through the following ways:
Be Adventurous
If you take only one thing away from this blog I hope it is this,
"Blue Ocean products are full of UNCERTAINTY." 
What does this mean for your business? It means that nobody can tell a new blue ocean business that a certain channel will drive results. You can not apply typical marketing to this type of business, as it is not a typical business.
To find out the best way to drive revenue, try everything.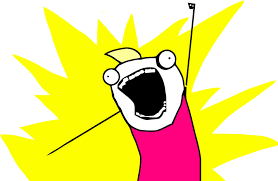 I know what you are thinking – "Try everything? Being a tiny company, I do not have the ability to do it all." 
But you do!
Small businesses have an extreme advantage, they have the ability to use almost the exact same technology as a large corporation but without the red tape around using it.
Making it easy for a small business to quickly make, test, and shut down campaigns, while automating the entire process to maximize reach, efficiency, and productivity.
Listen
Customers are not always easy to get, but once there are one or two they will give clues as to how to get more.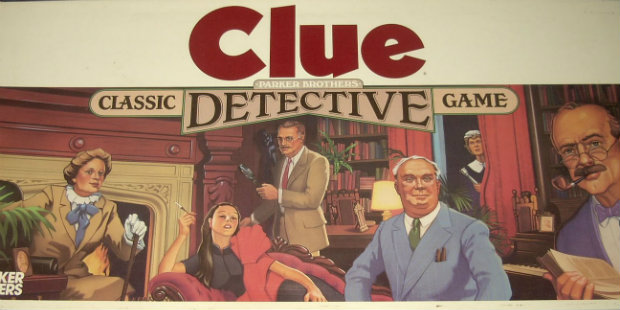 I am not talking about word of mouth as a marketing channel, but I am talking about listening to their journey of finding the business, what they were doing beforehand, what drew them to you, etc.
All of these items play a massive role in finding similar audiences, while giving the messaging to reel them in. 
By dropping these themes into current marketing channels marketers can narrow the target market and be more efficient with budget while of course growing revenue.
Follow the data
Although this goes against the previous paragraph, customers are not always right.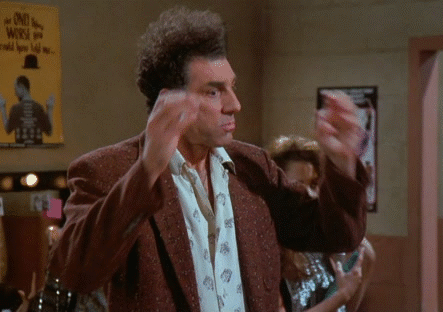 They give clues to help you build marketing, but Blue Ocean is FULL OF UNCERTAINTY.
What a customer says is still loaded with their own personal biases and personal experiences. So before a small business uses their agility and jumps into a large marketing spend due to customers' suggestions, be sure to test what they are saying. 
What drives a good test? It is the same as what drives a great business, revenue. 
The use of marketing automation and CRMs have allowed almost any business to dive deep into their sales funnel and see what campaigns have had the highest return of revenue.
Although other metrics like leads, engagement, or reach are commonly correlated with revenue, they are not the causation of it and therefore they should not be seen as an indicator of success.
A business owner will always be attached to their customers and their own personal beliefs about how a company should be represented, but the best way to find success is through following unbiased data.
Disrupt the Red Ocean
Just because a business is Blue Ocean, does not mean you can not take sales from Red Ocean companies.
There are a lot of businesses that may offer similar products and/or speak to satisfying similar pain points, by aligning to those target audiences will undoubtedly make it easier to explain how your product works and its public need.
Creating Google audiences, targeting certain social followings, mimicking content, or advertising on specific company or product searches are great ways to jump in front of these audiences.
Conclusion
Blue Ocean companies, need to know 1 thing.. That nothing is certain, but by being adventurous, listening to customers, following data, and advertising to similar markets any business can learn your top channels for growth and grow quickly.
---
Here's one way to decrease uncertainty.
One email – right to your inbox every Thursday